You must be a MyPeek member to download our extensibility solutions.
Click here
to learn more about the benefits of membership and find out how to sign up for free.

You must have a valid maintenance contract to download this file.
If you are not a LiveAction Maintenance Customer but would like to purchase a Maintenance contract for your LiveAction product please click here for sales information.
Category : Plug-Ins
Submitted By : Savvius
Downloaded : 1449 Times
Rating : Not Yet Rated
The FindMe Plug-in adds a a tab to the capture window that contains a list of text strings that are searched for each packet. As packets are being processed, the plug-in searches for each instance of each text entry in each packet and makes log entries when the text is found. The log entries contain the search text as well as any other text following it.
For example, let's say that you enter "HTTP" as one of the text entries to search for. When the word HTTP is found in a packet that is being processed, a log entry will be made containing the word "HTTP" as well as any text following it. In the case of the HTTP, it may be followed by "GET /index.html", which will be included in the log entry.
Configuration Tab: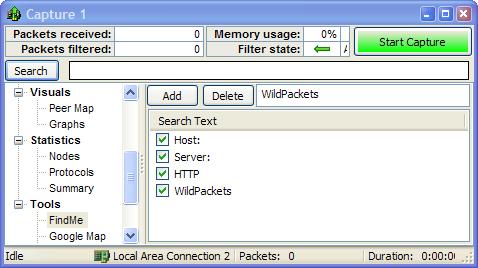 The FindMe Plug-in can also be setup as an advanced filter. In this configuration, if any of the text strings are found in a packet, the packet will be inserted into the packet buffer. Otherwise, the packet will be rejected.
Resulting Log Entries:
- Click on thumbnail for larger view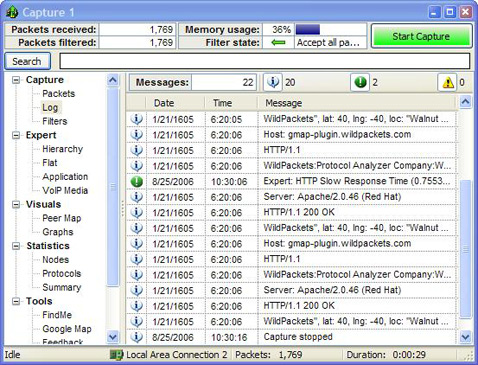 The source code for the FindMe plug-in is available to maintenance members. There are lots of enhancements that can be made to it.
History
Version 1.1.0.2 11/20/15
- Corrected 64bit version installer
Version 1.1.0.2 3/18/15
- Updated Company Name to Savvius
Version 1.1.0.1 3/18/15
- Fixed Random Crashing
Version 1.1.0.0 1/30/15
- Updated for OmniPeek 8.0
- Updated to include a 64 bit install
Version 1.0.0.2 4/14/10
- Updated for OmniPeek 6.0.7
- Change Installer to .msi - Added packet number to the log entry
---
Comments
There are no comments for this solutions